Blue Soul Summit Season 4: From Inspiration to Commitment, is now live.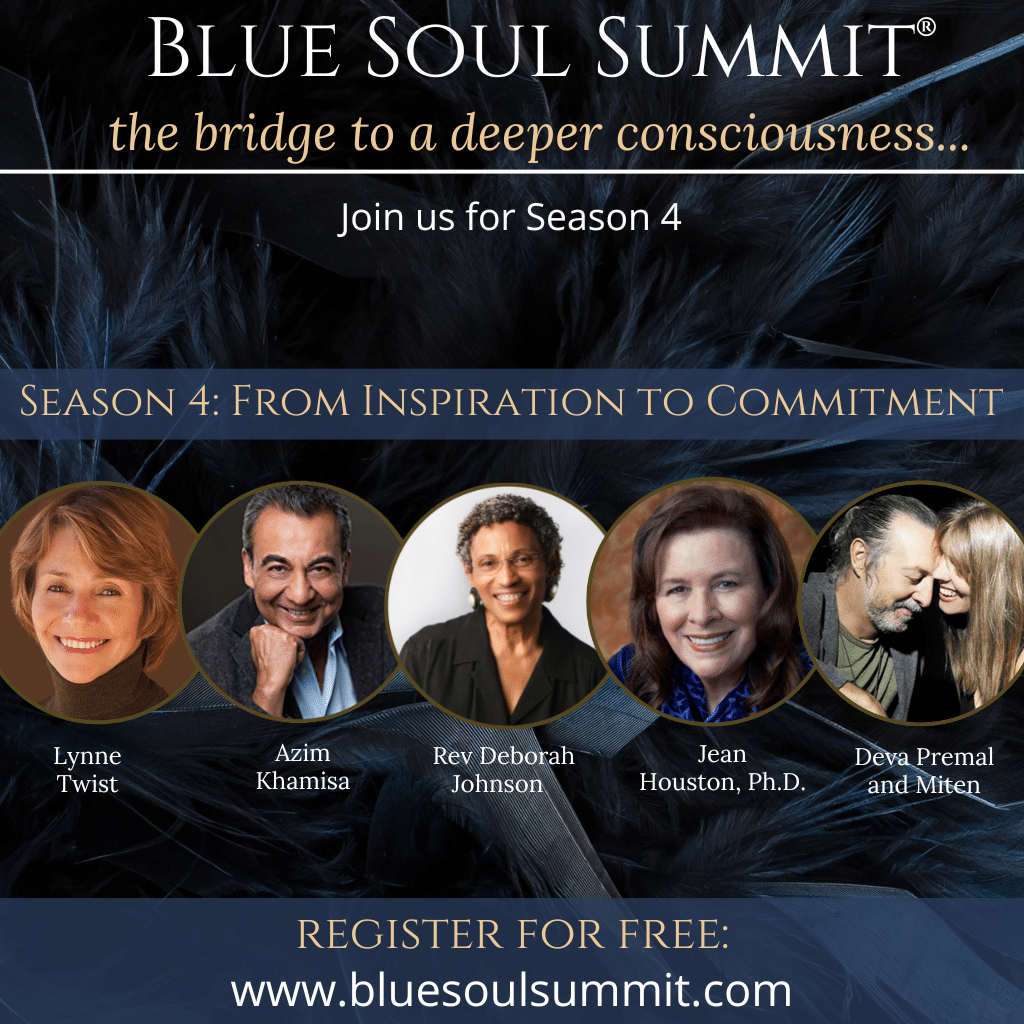 It's free to register and then you have access to all the interviews we did in this season, which includes the amazing Dr. Jean Houston (tapping into our full potential, author, speaker, visionary), Azim Khamisa (forgiveness and beyond), Lynne Twist (founder, Pachamama Alliance and Soul of Money), Deborah Johnson (what does it mean to be free, what does it mean to be spiritual) and the legendary Deva Premal and Miten who did more than just popularize Sanskrit chants. Their music always takes our breath away. And to boot, they sing us a mantra in the middle of the interview. It brought us to tears.
Don't miss this season – only live for a month, so register for free access now.